There are lots of exciting activities coming up in our writing for wellbeing community this month, from live events and book of the month titles to writing prompts and four-week courses.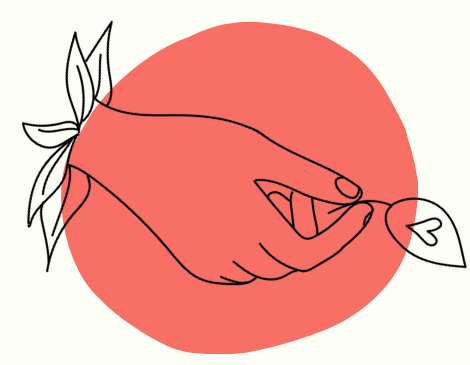 Everything listed below is included as part of your membership to WriteWell - try 14 days free. Find out how our community works here.
Live Events
Live Zoom talks and writing workshops with authors and wellbeing experts. We have no live events in December, however we do have two in January!
Wednesday 11 January @ 7:30PM
Writing Our Intentions with Charmaine Pollard
Charmaine Pollard is the author of Writing for Resilience, a workbook designed to improve your resilience and well-being through poetry and self-reflective writing. This new year she will guide us through a 90-minute intention building workshop which is open to everyone, in a super supportive environment.
---
Courses
Explore writing for wellbeing with a friendly bunch of fellow writers on our four-week courses. We have several starting this month – here's just a few of them:
Creating Calm 4-week course (from Monday 9 January @ 9:00am onwards)


During this four-week course, learn how to be more mindful and discover how writing can invite calmness into your life. (Available from 9am, but there's no particular time you need to be online – you can start at a time that suits you.)
Starting to Write Fiction 1 – 4 week course starts (from Monday 16 January @ 9:00AM)


This course is a must for any budding fiction writer. Maybe you are writing fiction already and need more guidance to develop a story and create compelling characters and scenes. This course will help get you started!
The Big Picture – 4 week course starts (from Monday 23 January @ 9:00AM)


This course helps you to find meaning and understanding by creating space between your inner and the outer world. Looking at things from a higher perspective will help you gain clarity in all areas of your life.
And plenty more!
---
Community Connection
Join our weekly writing groups and mindfulness challenges. Includes a short daily meditation practice and written assignment each day.
Just Write Together (every Tuesday @ 10.45AM)
Join Claire for a morning of mindful writing – a dedicated time in your calendar that you can look forward to and immerse yourself in writing.
---
Just Write
Monthly prompts to kickstart your writing, with space to share work and chat with other writers.
Janurary prompt: Small steps
Better to light one candle than to curse the darkness. What small steps can you take this new year to improve your life? How can this lovely Chinese proverb inspire you to light up an area in your life that you haven't noticed before? You can use the December monthly prompt to help you reflect on last year and to look ahead to 2023. Need something to write on? Grab your WriteWell digital journal.
---
Book of the month
See what we're reading this month and join the discussion.
You'll Never Walk Alone by Rachel Kelly


You'll Never Walk Alone is a collection of the kind of inspirational texts – mainly poems – that can accompany us, whatever we are feeling, from sorrow to delight.
Come chat to us any time: enquiries@writewellcommunity.com.